I've actually blogged only one reference to Louis Sass – when talking about the mental illness created by crises of denial by the left of our right brain worldviews (McGilchrist, Sigmund, et al).
The story of where "knowledge" went wrong in the 20thC. The denial of sacred nature beyond objective science. (Myself, above.)
Following that reference I acquired:
The Paradoxes of Delusion
– Wittgenstein, Schreber, and the Schizophrenic Mind.
Louis A Sass (1994)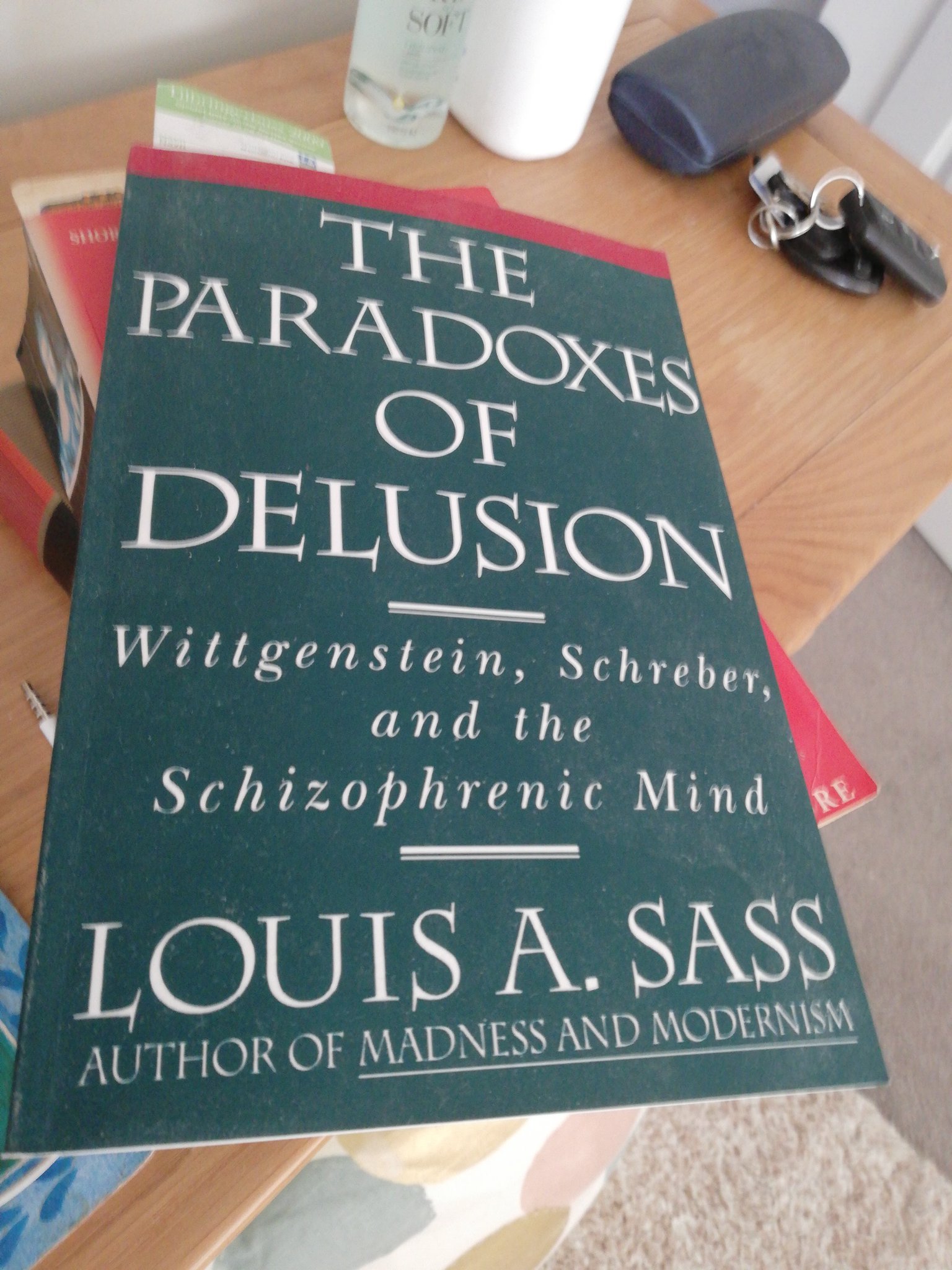 Still sat on the night-stand beside me, since I have struggled to get into it, and haven't blogged another reference since, until this morning.
Interesting. I picked up Sass from McGilchrist, and also impressed by him in a documentary about suicidal scientist-philosophers at the edge of madness. Have since got that text, but struggling to get to grips with it. All in the blog 🙂

— What, Why & How do we know? (@psybertron) May 18, 2022
And a thread under that post.
("He" in Sam's post is McGilchrist in Master & Emissary. Richard, and AJ, meet Sam – see comment thread in the linked post above. And noticed the "Madness and Modernism" Sass reference too, in a comment from AJ.)
Time to pick-up Sass again? – Hmmm. We're actually in the therapeutic mode advised by Pirsig's own psych0-therapist – "Just write something!"